---
The Home Fire Sprinkler Coalition is the #1 resource for accurate,
noncommercial information and materials for consumers and professionals.
---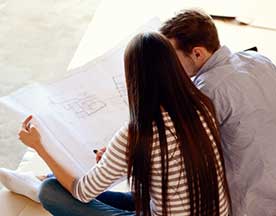 Building a home?
Learn about the life-saving benefits of home fire sprinklers.
FREE RESOURCES FOR CANADIAN FIRE DEPARTMENTS
Explore our community risk reduction tools and resources for fire departments
---
DEVELOPER INCENTIVES WITH HOME FIRE SPRINKLERS
Trade-ups are available to reduce your costs and help you offer your customers a superior product.
HOME FIRE SPRINKLERS AND RURAL LOCATIONS
More than 80 percent of Canadian firefighters serve in volunteer departments. These highly trained and qualified professionals respond from unstaffed fire halls, at all times of the day and night, with travel times that vary with geography. You and your loved ones have as little as 90 seconds to safely evacuate once the smoke alarm sounds. After you and your …