The Home Fire Sprinkler Coalition is the #1 resource for accurate,
noncommercial information and materials for consumers and professionals.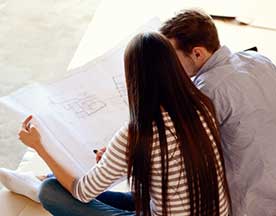 Building a home?
Learn about the life-saving benefits of home fire sprinklers.
Free presentation materials
and burn demonstration kits for the fire service.
---
---
Trade-ups are available to reduce your costs and help you offer your customers a superior product.
Order Your Free HFSC Resources for Fire Prevention Week Here's How New Brunswick's Miramichi Fire Department Demonstrated the Benefits of Home Fire Sprinklers Last Year
Miramichi Fire Department representatives visited schools during Fire Prevention Week. The Miramichi Fire Department in New Brunswick held a side-by-side fire demonstration to show what happens when a fire breaks out in a home. The fire was lit in two rooms; one with sprinklers and one without. There is no better way for the public to see and understand how ...