Virtual Reality Home Fire and Sprinkler Burn Kit
HFSC is taking this important educational strategy to the next level with live fire video in immersive virtual reality with user-controlled 360 degree views.
---
The Home Fire Sprinkler Coalition is the #1 resource for accurate,
noncommercial information and materials for consumers and professionals.
---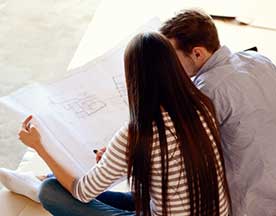 Building a home?
Learn about the life-saving benefits of home fire sprinklers.
FREE RESOURCES FOR CANADIAN FIRE DEPARTMENTS
Explore our community risk reduction tools and resources for fire departments
---
DEVELOPER INCENTIVES WITH HOME FIRE SPRINKLERS
Trade-ups are available to reduce your costs and help you offer your customers a superior product.
FIRE SPRINKLERS AND INJURY REDUCTION
Although we are all familiar with the lifesaving benefits of fire sprinklers, we do not spend too much time reviewing the reduction in injuries that these systems also provide. The advantages are many and injury reduction shouldn't be overlooked. Several recent Canadian studies have highlighted these benefits, from reducing the rate of injuries, to their severity, to reducing firefighter injuries. …