As part of Home Fire Sprinkler Week 2021, HFSC Canada is excited to host our inaugural HFSC Canada Sprinkler Symposium, on Monday, May 17, from 1-3 p.m. (Eastern).
The symposium is an opportunity for fire-department personnel to learn about the benefits of sprinklers and available resources. Speakers will also help chief fire officers understand the roles they can play in the development of sprinklered communities.
More Information and Registration
---
---
The Home Fire Sprinkler Coalition is the #1 resource for accurate,
noncommercial information and materials for consumers and professionals.
---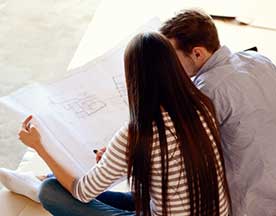 Building a home?
Learn about the life-saving benefits of home fire sprinklers.
FREE RESOURCES FOR CANADIAN FIRE DEPARTMENTS
Explore our community risk reduction tools and resources for fire departments
---
DEVELOPER INCENTIVES WITH HOME FIRE SPRINKLERS
Trade-ups are available to reduce your costs and help you offer your customers a superior product.
Education in the time of COVID
In discussions with fire-service personnel and other people across Canada about home fire sprinklers, one consistent theme that emerges is the need for greater education to dispel the many myths and misconceptions. In the past, effective means to educate builders, fire-service personnel and home owners or home buyers have included side-by-side burns and other public events. But COVID-19 has required …